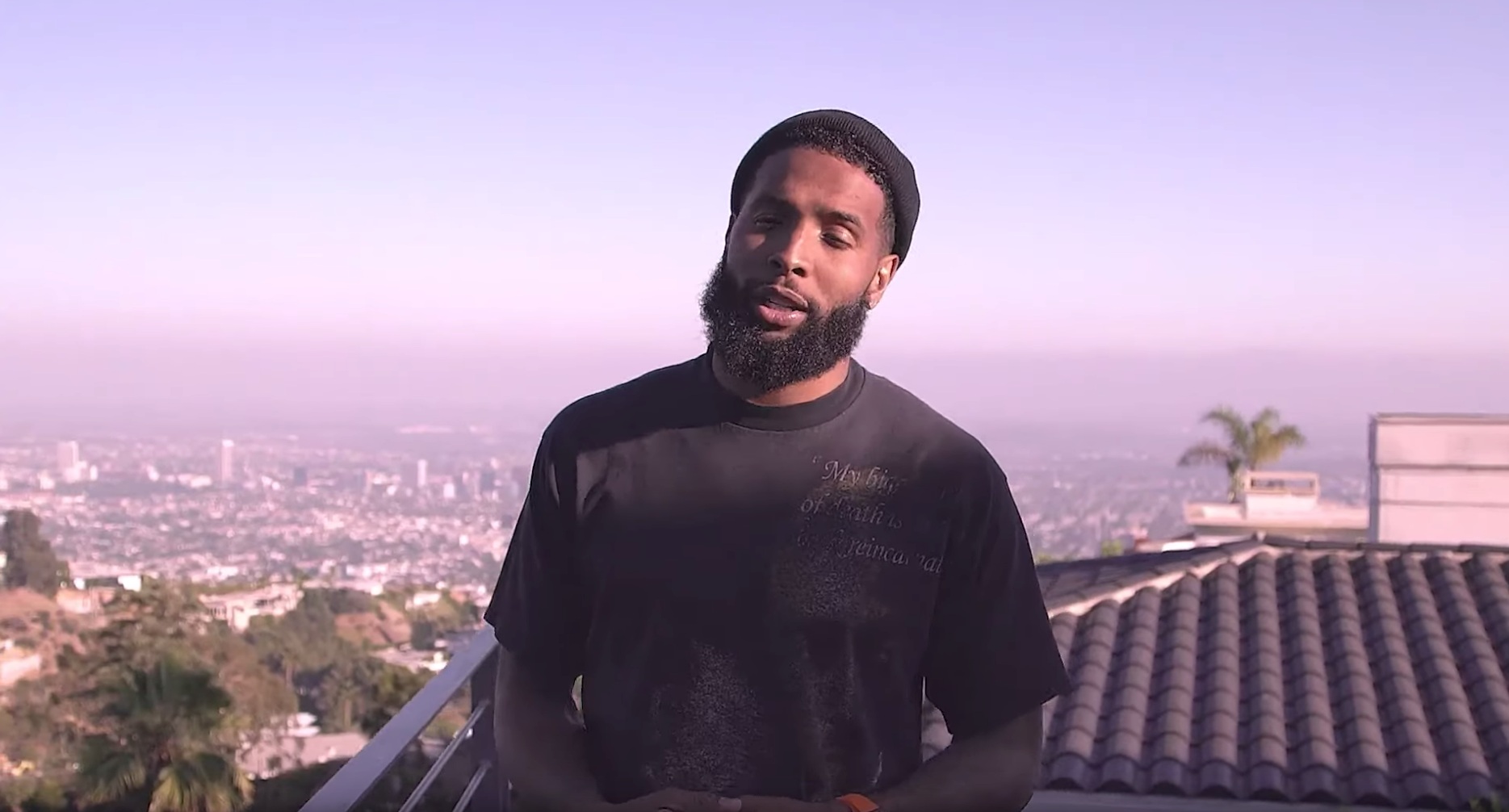 The Real Odell Beckham
We filmed and edited Odell Beckham Jr's hero video for his new youtube channel.
Jeremiah Attaochu Finds His Place On and Off the Field
It's one thing to make it to the NFL; it's another to make a living there. Jeremiah Attaochu had to battle back from a dark place following an injury to find a role with the 49ers — and his place in the world. "That's my purpose: to be an instrument for God," he shares. What's yours?
(Music track credit: "Nobody (Instrumental)" by Tone Legend)
Art x Activism #BLACKMENSPEAK
Watch #BlackMenSpeak, an exclusive video from the Campaign for Black Male Achievement that features artists—including Pharrell Williams, Laolu, Knowledge* Bennett, Bayete Ross Smith and Ron Draper—talking about how their work intersects with activism. As artist Adrian Franks says in the video, "The work that I produce, I feel like it either needs to do one of two things. It needs to kinda remind people of what's going on, because it's too easy to forget, especially in this day and age of social media. Or it needs to kind of like tell a story about what could be the possibility of things going forward."
Saving Lives One Bar of Soap at a Time
David Simnick wanted to improve hygiene in the developing world so he Googled "how to make soap" and set out to build a business. "We knew it was going to be difficult. I don't think we knew it was going to be this difficult," he shares. But a few years and 6 million bars of donated soap later, he knows they are making a difference.
Historically Black Catholic Parish Has a Thriving Community
St. Augustine Parish in Washington, D.C. has been called the "mother church of black Catholics." But what really makes this parish special is the community that gathers here. As one parishioner shares, "St. Augustine Parish is definitely a safe place for me — as a black person, as a woman, as a Catholic." "The parish — it's a community in mission," one parish priest explains. "Hopefully people see the light and come check it out."

Thomas & Shanice
Thomas Fitch proposes to Shanice Hawthorne at the LACMA Urban Lights in Los Angeles, California.
Alex + Domonique Proposal @ Perch LA
Alex Bouldrick plans to propose to his college sweetheart, Dominique, while she visits her friend in LA. She doesn't know he has flown across the country to surprise her.